Mesothelioma Cancer Centers
Maine Medical Center Cancer Institute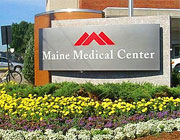 Doctors Affiliated with this Treatment Facility
The Maine Medical Center Cancer Institute is built on the principle of "treating cancer with leadership, innovation, and compassion". MMC Cancer Institute is a teaching hospital, holding affiliations with the University of Vermont College of Medicine and Tufts University School of Medicine. With award-winning cancer care resources, MMC Cancer Institute has an extensive research program that provides leading-edge treatment and high quality care. Board-certified medical oncologists, radiation oncologists, surgeons, oncology certified nurses, various counselors, support groups, and other service providers collaborate to make an accurate diagnosis and devise a personalized high quality treatment plan for each patient.
MMC Cancer Institute has the largest private oncology practice in northern New England with a remarkable reputation for its cancer expertise unparalleled to any other hospital in the state. The private medical group of fourteen board-certified, fellowship-trained medical oncologists and hematologists work together with seven exceptionally trained nurse practitioners to provide care for patients with cancer or blood disorders. The comprehensive team renders a multidisciplinary approach to ensure each patient benefits from an integrated care plan focusing on chemotherapy and supportive therapies. The Marshall L. and Susan Gibson Pavilion hold 44 beds and provides the only inpatient oncology unit in the state. Oncology nurses provide not only clinical expertise but attention to emotional and psychosocial needs for their patients and families. The board-certified pathologists with training in gastrointestinal pathology, genitourinary pathology, gynecological pathology, hematopathology, neuropathology, and dermatopathology, have exceptional depth and specialized expertise. The team of fifteen highly skilled pathologists is crucial for diagnosing and staging various levels of cancer.
With specialized clinical programs, Maine Medical Center Cancer Institute offers a full range of diagnostic imaging modalities. The center and a team of radiologists offer sophisticated diagnostic technology that can target and personalize cancer treatments. Digital mammography, PET, CT, and MR spectroscopy aid in early cancer detection. More than 2,500 people in the state are diagnosed with cancer each year, and one third of these patients will turn to the Maine Medical Center Cancer Institute for their health care.
History
During the mid-nineteenth century, the only hospitals in Maine were a marine hospital and insane asylum located in Portland. Following the Civil War and the Great Fire of 1866, Maine was in great need for a general hospital. With the help of strong minds and advocators, Maine General Hospital opened to the public in 1874. In its first year of service, Maine General Hospital provided care for 114 patients in the forty-bed facility. In 1890, Portland opened the Maine Eye and Ear Infirmary then expanded their patient care with the development of the Children's Hospital in 1908. In 1951, the Maine General Hospital joined the other two facilities to become the Maine Medical Center. At one million square feet, The Maine Medical Center is the largest hospital in northern New England. The facility offers optimum care centers including the Maine Medical Center Cancer Institute.
In 2010, the Commission on Cancer (CoC) of the American College of Surgeons granted the center a three-year teaching hospital accreditation. MMC Cancer Institute was awarded the CoC's Outstanding Achievement Award in 2007 and 2010 based on various national standards met by the oncology program. MMC has been recognized for their expertise and cancer care with the highest level of CoC approval. Only one in four U.S. hospitals with cancer treatment facilities has earned this honor. Recently, the Radiation Oncology Program at the Maine Medical Center Cancer Institute was the only health facility in Maine to receive accreditation in Radiation Oncology from the American College of Radiology (ACR).
MMC Cancer Institute is the only hospital in Maine added to the National Cancer Institute Community Cancer Centers Program (NCCCP). The cancer center was awarded $3.5 million in funding by the National Cancer Institute. MCI also holds the only comprehensive children's cancer program in Maine. The Maine Children's Cancer Program and the Barbara Bush Children's Hospital at MMC provide comprehensive care and support to infants, children, and adolescents with cancer and blood disorders. The Maine Medical Cancer Center offers elaborate cancer care and expanded research opportunities.
Mesothelioma Treatment at the Maine Medical Center Cancer Institute
The Thoracic Oncology Center at the Maine Medical Center Cancer Institute provides extensive care by the most experienced group of lung cancer specialists in northern New England. Maine Medical Center is named national center of excellence in thoracic care due to the high volume of lung cancer procedures successfully completed by the board-certified thoracic surgeons each year. The center offers a comprehensive range of techniques for diagnosing and treating various types of cancer affecting the lungs, including mesothelioma.
Mesothelioma is a difficult form of cancer to treat; therefore, a combination of surgery, chemotherapy, and radiation therapies is often required to treat it. A Multidisciplinary team comprised of specialists in pulmonary medicine, radiology, thoracic surgery, pathology, medical oncology, radiation oncology, interventional radiology and palliative care collaborate on each patient's care plan throughout treatment. They meet weekly to review and discuss each individual case and use their depth of experience to accurately diagnose, stage the level of cancer present, and formulate a consensus recommendation for treatment.
The Thoracic Oncology Center at Maine Medical Center Cancer Institute has leading-edge diagnostic imaging modalities for detecting various lung and other thoracic cancers. To aid in cancer detection and diagnosis, MMC Cancer Institute offers magnetic resonance imaging scanners, 64-slice computed tomography (CT) scanners, PET and CT (integrated positron emission tomography), Nuclear Medicine, Ultrasound, Vascular and Interventional Radiology, Endobronchial ultrasonography, Bronchoscopy, Mediastinoscopy, CT-guided needle biopsy, and Video-assisted thoracoscopic biopsy. The comprehensive and advanced treatment options include 3D Conformal External Beam Radiation Therapy, Intensity Modulated Radiation Therapy (IMRT), High Dose Rate Brachytherapy, Radiofrequency ablation, Chemotherapy/targeted therapy, clinical trials providing access to novel cancer treatments, and Pulmonary rehabilitation. The center also offers state-of-the-art thoracic surgery including the minimally invasive Video-assisted thoracic surgery, wedge resection, segmentectomy, lobectomy, sleeve resection, and Pneumonectomy.
Author: Linda Molinari
Editor in Chief, Mesothelioma Cancer Alliance
Read about Linda
Reviewer: Annette Charlevois
Patient Support Coordinator
Read about Annette
Sources