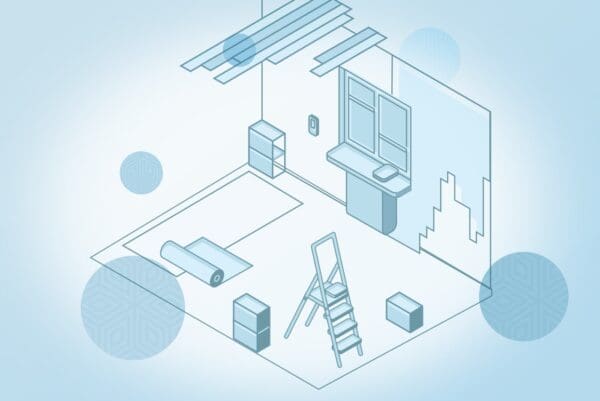 For more than three decades, Gayla Benefield has been at the center of tragic events unfolding in Libby, Montana. Three generations of her family have died or become sick from asbestos-related diseases traced to a mine operated by W. R. Grace.
Benefield's father, who worked in the mine for 19 years, and her mother, who washed his clothes covered with dust, each died from asbestosis. Benefield's husband died from lung cancer, and she herself is on nighttime oxygen after being diagnosed with pleural plaques, a painful lung scarring caused by exposure to asbestos. Four of her five children have also been diagnosed with asbestos-related diseases.
In this town nestled in the mountains of northwest Montana, Benefield's story is not unusual. An estimated 400 people have died from exposure to asbestos found in vermiculite mines. An additional 3,000 people have become sick.
"It's third-generation in our family, like everybody else's," Benefield, now 72, tells the Mesothelioma Cancer Alliance. "We've all learned that if you don't have it, it will come."
Cleaning Up Libby
The story of Libby is an environmental and health tragedy that has been unfolding for decades and continues today. The story was again briefly in the news last month when the U.S. Environmental Protection Agency (EPA) announced its final cleanup plan for Libby. Already 15 years and $540 million into the cleanup, this final phase is expected to last another two to three years and cost $64 million more.
But the story of Libby goes well beyond a routine announcement from a public agency. It is a cautionary tale about corporate greed, government indifference, and human suffering at a time when asbestos remains legal in much of Asia, Eastern Europe, and the United States – despite the growing scientific consensus of its status as a carcinogen.
"For more than a century, asbestos has been known to cause diseases, yet the government allowed W. R. Grace to operate the Libby toxic mine up until 1990 and has allowed imports of asbestos to continue," says Linda Reinstein, president of the Asbestos Disease Awareness Organization (ADAO), which represents victims of asbestos-related diseases and has long been fighting for a worldwide ban on asbestos.
Banning Asbestos Saves Lives
More than 50 countries have banned asbestos over the past three decades, but dozens of countries still produce, trade, and consume asbestos and asbestos-containing products. Those countries are primarily developing nations in Asia and Eastern Europe that are desperate for industrial growth and often turn a blind eye to the health and environmental consequences of asbestos exposure. It also remains legal in the United States, despite the growing body of scientific research demonstrating the dangers of asbestos and the numerous calls from scientists for a national and worldwide ban.
The human consequences of asbestos exposure are vividly illustrated by the events in Libby. For decades, W. R. Grace operated a vermiculite mine just outside Libby. Vermiculite was widely used as insulation in homes across the United States, in potting soil and in other products. Vermiculite ore from the company's mine was contaminated with asbestos and released into the air, sickening workers and people throughout the town. The mine was closed in 1990, and W. R. Grace agreed in a 2008 settlement to pay the EPA $250 million for cleanup costs – which is less than half of what the agency has already spent, with several years and millions of dollars left to go.
The EPA's Ongoing Struggles in Libby
So far, the EPA has investigated or cleaned up 7,000 properties in and around Libby. However, local officials and residents have expressed concerns because hundreds of other properties still need to be investigated, and asbestos remains under the soil and in the walls of some homes. They also remain worried about how future discoveries of asbestos will be handled and who will pay for future cleanup efforts.
"I do have some concerns," says Nick Raines, manager of the Lincoln County Asbestos Resources Program. "One is getting as many properties included in the current investigation and cleanup. There are still 700 to 800 properties left to investigate. The other concern is making sure there are resources and funding in place to deal with the contamination once EPA has moved on. It's still a little uncertain at this point."
Raines says that overall EPA has done a good job on its cleanup program in Libby.
In an interview, Deborah McKean, an EPA toxicologist who has worked on the Libby cleanup for more than six years, says that the agency has conducted a vigorous and successful cleanup program and that resources will be available for the state of Montana to manage asbestos-related problems that arise in the future. She says that the agency is in the process of developing its plan for future discoveries with the input of local residents and others.
"For 10 years, we've been conducting a rather robust cleanup in Libby," McKean says. "We have cleaned up and removed the producing facilities in and around town, and we investigated and cleaned up thousands of residential properties in Libby and Troy. Our risk assessment has shown the cleanup has been successful in reducing exposure and risk to asbestos in Libby and Troy."
She adds, "It is now possible to live and work in Libby without the fear of asbestos-related disease."
Nonetheless, people who grew up in Libby have concerns about the future.
The Lasting Legacy of Asbestos in Libby
As a young boy, Larry Thomson played baseball in a field near where bins of vermiculite were stored. Now he, too, has been diagnosed with an asbestos-related disease. Two years ago, he was forced to retire early because of the disease. "I had to quit work at 62," he says. "When you can't breathe and can't do a lot of other things, you can't work."
Now, Thomson worries that the cleanup is far from complete, and he says that it's too soon for the EPA to consider leaving Libby. "It's a mistake," he says. "I think it's stupid. I don't see any reason for them to leave yet. They're not done. This is never going to go away."
Dennis Welch, who also grew up in Libby and has been diagnosed with an asbestos-related disease, recalls everyone in town using vermiculite in their homes and gardens, and the wind blowing dust all over town.
"I was just a kid who grew up in that town," says the 54-year-old Welch, who now lives near Dallas. "The stuff was everywhere in Libby. For years, they told us it was safe. It was everywhere – in our gardens, in our homes."
He says he has serious doubts about whether the cleanup is complete and whether it's now safe to live in Libby. "They are now trying to pass Libby off as super safe," he says. "But any exposure (to asbestos) is bad exposure. They didn't get it all."
Gayla Benefield has similar concerns. She says that the EPA cleanup has certainly helped and that the medical community has stepped forward to help victims of asbestos-related diseases. But she adds, "It's never going to be completely cleaned up. It's never going to stop. They simply cannot get all of it."
Like many others from Libby who have firsthand experience with the harm that asbestos causes, both Welch and Benefield are deeply troubled by the fact that asbestos hasn't been banned in the United States.
"Surprised?" says Welch. "Appalled is more like it."
Continuing the Fight to Ban Asbestos
Perhaps no one has a better perspective than Benefield, who has been compared to Erin Brockovich for her indefatigable efforts to expose the truth in Libby. She sued the mine's operator, W. R. Grace. She dug up records showing that the company knowingly failed to disclose health risks. And she recalls providing information to Pulitzer-prize winning journalist Andrew Schneider for his groundbreaking 1999 stories about Libby in the Seattle Post-Intelligencer that helped spur government action.
Given all the scientific research documenting the dangers of asbestos and the lessons of Libby, she says she doesn't understand why asbestos is still legal in the United States.
"I'm very amazed," she says. "It should have been banned a long time ago. I could understand it being legal in a third world country, but not here."