The MCA Blog

MCA Warrior Stories
Inspiring Stories from Courageous Men and Women Dedicated to Increasing Mesothelioma Awareness
Author: MCA Warrior Stories
Date: 7/26/2017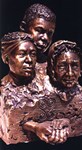 Most sculptors hope to have their work prominently displayed in a gallery or museum. But for Philadelphia native Frank Bender, his biggest hope for his sculptures were to identify homicide victims or the fugitives responsible.
Author: MCA Warrior Stories
Date: 6/21/2017
Even though the United Kingdom officially banned asbestos in 1999, the toxin continues to claim lives. Though no new uses or imports of the mineral are allowed, it still remains in many schools and older buildings causing many to unknowingly be exposed. Since there is a long latency period after exposure before symptoms appear, millions are still at risk to develop mesothelioma and other asbestos-caused diseases in their lifetime.
Author: MCA Warrior Stories
Date: 5/26/2017
Carol Nutter grew up on a farm in Maine with her parents and three brothers. Since they lived in a coastal area, her dad worked in a shipyard in the neighboring town while her mom Marguerite – known as Peggy to her family and friends – maintained the farm. As the siblings grew up, they found their places in their own careers. Carol's oldest brother, Tim, managed a grocery store and her middle brother, Mark, worked in the shipyard with their dad and in construction as a backhoe operator.
Author: MCA Warrior Stories
Date: 5/19/2017
With any cancer diagnosis, patients play a game of statistics. Upon the initial diagnosis and through treatment, they hear about survival rate and their chance of beating these odds. When Stephen Jay Gould, a revolutionary evolutionary biologist and paleontologist, was diagnosed with peritoneal mesothelioma, he learned the median survival was just 8 months after diagnosis.
Author: MCA Warrior Stories
Date: 5/3/2017
The mesothelioma community is mourning the recent loss of a true warrior, Louise "Lou" Williams. Lou was first diagnosed with peritoneal mesothelioma in 2003, and again faced pleural mesothelioma in 2009. After a nearly 15-year battle, the aggressive cancer unfortunately won.
Resources for Mesothelioma Patients and Their Families
Author: MCA Warrior Stories
Date: 4/27/2017
The word survivor can mean many things. For those in the cancer community, survivorship is a broad spectrum of living with cancer and goes far beyond the original diagnosis. According to the National Cancer Institute, cancer survivors are living longer than ever. In 2016, there were an estimated 15.5 million survivors: 67% of them were survivors of 5 or more years, and 17% had survived at least 20 years. By 2026, it is expected that there will be over 20 million cancer survivors in the U.S. alone.
Author: MCA Warrior Stories
Date: 4/12/2017
In 2012, Paul Cowley was a working dad living a normal life. He lived in Ely, Cambridgeshire, with his wife Claire and their 20-month-old son, Ethan. Paul was just 34 years old, and seemed perfectly healthy and active. So when the doctors told him and Claire that he might have cancer, they couldn't believe it. Learning he had pleural mesothelioma, the family was completely shocked and devastated.
Author: MCA Warrior Stories
Date: 2/14/2017
Janet Duprey is a lifelong resident of Peru, NY, a small town in the farthest northern reaches of New York, near the Canadian border and across Lake Champlain from Burlington, Vermont. At the end of 2016, she retired after a 41-year political career.
Author: MCA Warrior Stories
Date: 2/1/2017
Carrie West Harper is a small business owner in Austin, Texas, where she lives with her husband and two daughters, ages 12 and 7. From time to time, Carrie's children ask her about their grandfather who died when they were both very young from an asbestos-related disease of the lungs.
Author: MCA Warrior Stories
Date: 1/5/2017
For many people the New Year brings hope, whether it's hope of fulfilling a dream, hope of recovering from sickness or other circumstances, or simply hope that something unexpected and good will happen in the days, weeks, and months to come.
< Previous
Next >