The MCA Blog

Lauren Serafin
Mesothelioma Research
Author: Lauren Serafin
Date: 1/10/2018
The Mesothelioma Cancer Alliance is pleased to announce the winner of the Spring 2018 Scholarship, Sirena Cordova.
Sirena is currently pursuing graduate studies at SUNY Empire, after receiving her bachelor's degree from the college in June 2017. She became the first member of her family to graduate from college, an achievement that became more difficult than she expected as her personal life faced many traumatic events along the way.
Author: Lauren Serafin
Date: 12/13/2017
Asbestos is largely viewed as a concern when airborne fibers are inhaled. Studies have shown most mesothelioma cases and other asbestos-related diseases are largely caused from inhalation of the toxic fibers. However, ingestion is another prominent concern, especially in cases of peritoneal mesothelioma.
Author: Lauren Serafin
Date: 11/22/2017
Talcum powder lawsuits have been a hot topic lately, especially as new documents reveal that Johnson & Johnson, a defendant in many of these cases, may have been aware of the toxic contaminants in their products all along. Court documents revealed that the company explicitly trained their employees to always reassure any concerned consumers that the products never contained any asbestos, despite knowing for decades that their talc had been contaminated.
Author: Lauren Serafin
Date: 9/25/2017
Mesothelioma Awareness Day is almost here! Each year on September 26th, survivors, advocates, patients and their loved ones, experts and various organizations come together to bring awareness to mesothelioma and the mineral that causes it. Just like in years past, the Mesothelioma Cancer Alliance will be participating in the #ENDMeso tweetchat hosted by the Asbestos Disease Awareness Organization (ADAO) on Mesothelioma Awareness Day.
Author: Lauren Serafin
Date: 9/21/2017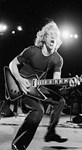 Warren Zevon began a decades-long career in music when he left high school at 16 years old and moved to New York City to become a folk singer. Over the years, he was signed and dropped by multiple labels and produced many albums, both as a solo artist and in collaborative efforts.
Resources for Mesothelioma Patients and Their Families
Author: Lauren Serafin
Date: 9/1/2017
We are pleased to announce the winner of the Fall 2017 Mesothelioma Cancer Alliance Scholarship is Natalia Jaramillo, a doctoral student specializing in clinical psychology at the University of California, Santa Barbara (UCSB).
Author: Lauren Serafin
Date: 8/30/2017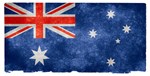 Australia is home to one of the highest overall cancer survival rates in the world. But 25,000 Australians die from rare cancers like mesothelioma each year, which is over half of all the cancer deaths in the country. Though mesothelioma only accounts for about 600 new diagnoses and around 600 deaths each year in Australia, it's still a growing problem. The number of cases has generally increased each year since 1982, with a peak so far in 2011 with 690 diagnoses. However, various researchers in Australia have estimated another increase in cases through 2021.
Author: Lauren Serafin
Date: 8/15/2017
While asbestos use in the United States has declined quite steadily over the years, one industry in particular still relies on the mineral for its processes. Throughout the past few years, the chlor-alkali industry has used most or all of the asbestos imported into the U.S. In 2016, the EPA noted that 340 metric tons of chrysotile asbestos were imported and all of it was consumed by chlor-alkali plants.
Author: Lauren Serafin
Date: 8/9/2017
So many people still believe asbestos is a thing of the past. It was used in construction and various products for centuries, and countless individuals believe now that its dangers are known, the toxin has been banned. Sadly, that couldn't be further from the truth. Not only is asbestos still being used in approximately 70% of the world, but some countries still rely heavily on the import and export of the mineral.
Author: Lauren Serafin
Date: 6/21/2017
Even though the United Kingdom officially banned asbestos in 1999, the toxin continues to claim lives. Though no new uses or imports of the mineral are allowed, it still remains in many schools and older buildings causing many to unknowingly be exposed. Since there is a long latency period after exposure before symptoms appear, millions are still at risk to develop mesothelioma and other asbestos-caused diseases in their lifetime.
< Previous
Next >