The MCA Blog

Lauren Serafin
Mesothelioma Research
Author: Lauren Serafin
Date: 7/10/2019
Mesothelioma can be difficult to diagnose and treat, with many patients not receiving a diagnosis until the later stages of the disease. Emerging research continues to explore new ways to accurately diagnose and treat the asbestos-related disease as early as possible.
Author: Lauren Serafin
Date: 5/24/2019
Mesothelioma.com is pleased to announce the winner of the Fall 2019 Scholarship, Karina Stiles-Cox.
This fall, Karina will begin pursuing her doctorate in humanities at Salve Regina University. As Karina explained in her essay, the dream of earning her PhD has been many years in the making and has been derailed numerous times from hardships she has faced, including her breast cancer diagnosis.
Author: Lauren Serafin
Date: 4/16/2019
Researchers have found that recurrent rates for mesothelioma can vary widely, with some studies finding recurrence rates after treatment ranging from 10 – 72%. Even patients diagnosed in the earlier stages and who are able to undergo aggressive multimodal treatment have been found to experience recurrence. Because of the rather high likelihood of the cancer recurring, a heavy focus of mesothelioma research is finding optimal second- and third-line treatments for patients who have previously been treated and either experience recurrence or their cancer is unresponsive.
Author: Lauren Serafin
Date: 2/14/2019
One of the prominent areas of mesothelioma research today is around the development of an effective, tolerable, second-line treatment for recurrent cases. Studies have shown mesothelioma recurrence is highly prevalent, even among patients who are able to undergo aggressive primary therapy, like surgery. Some studies have noted recurrence rates ranging from 10 – 72% of patients.
Author: Lauren Serafin
Date: 12/5/2018
Mesothelioma is often treated with a multimodal therapy of surgery, chemotherapy, and radiation therapy. Though these treatments are considered the standards of care, as curative and palliative options, researchers have debated the exact role of radiation for mesothelioma over the years. Some studies have suggested the therapy is not effective and mesothelioma tumors may be resistant to the treatment overall. Others have claimed that the treatment is best used palliatively to shrink tumors and help alleviate symptoms.
Resources for Mesothelioma Patients and Their Families
Author: Lauren Serafin
Date: 11/1/2018
In October, Canada's government followed through on a promise it made in 2016 to eventually ban asbestos use. On December 30, the Prohibition of Asbestos and Products Containing Asbestos Regulations will prevent the sale and use of asbestos, but will also target the sale, importation, and use of asbestos-containing products.
Author: Lauren Serafin
Date: 8/16/2018
Sean Sasser came into public fame after appearing on one of the most popular seasons of The Real World: San Francisco in the early 1990s. Though not a cast member himself, Sasser's relationship with castmate Pedro Zamora quickly became a highlight of the season. Both men had been diagnosed with HIV as young adults and met before the show began at a march in Washington, as LGBTQ and HIV/AIDS educators and activists. The two had a commitment ceremony on the show, marking a momentous occasion as one of the first openly gay couples to do so on television.
Author: Lauren Serafin
Date: 3/22/2018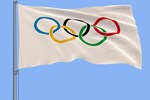 In the world of wrestling, Terry McCann is a legend. In his early wrestling career during college, McCann only lost three matches and went on to win three consecutive AAU National Championships. He also won two NCAA titles during his college career. In 1956, McCann considered joining the Olympic-bound team, though ultimately decided to push back his Olympic goals so he could finish his education.
Author: Lauren Serafin
Date: 3/1/2018
Nicholas Hondrogen was a true artist, applying his creative energy to a number of mediums throughout his career. Since his days in art school, Hondrogen showed his highly ambitious nature. Though his program at Boston's School of the Museum of Fine Arts was meant to span the course of five years, after some encouragement from Flemish artist Jan Cox, Hondrogen completed his education in just two years.
Author: Lauren Serafin
Date: 2/14/2018
Immunotherapy has become such an important aspect of cancer research after showing great promise for so many cancers, including mesothelioma. As research continues to show just how unique each case of cancer truly is from patient to patient, the need for personalized medicine continues to be pushed to the forefront. As such, one form of cancer immunotherapy, called personalized cancer vaccines, has become an increasingly important aspect of research.
Next >