The MCA Blog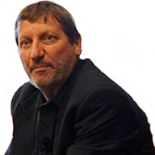 Gary Cohn
Pulitzer Prize Winning Investigative Journalist
Author: Gary Cohn
Date: 3/28/2016
For more than three decades, Gayla Benefield has been at the center of tragic events unfolding in Libby, Montana. Three generations of her family have died or become sick from asbestos-related diseases traced to a mine operated by W. R. Grace.
Author: Gary Cohn
Date: 2/18/2016
More than 50 nations have banned asbestos over the past three decades, but that fact provides little comfort to Sharad Vittnal Sawant of Mumbai, India. He works in a factory that uses chrysotile asbestos and lives in a nation that is one of the world's largest importers and consumers of asbestos. Hundreds of his fellow workers at the factory have been diagnosed with asbestos-related diseases – and both Sawant and his wife have asbestosis.
Author: Gary Cohn
Date: 1/11/2016
On Friday, the U.S. House of Representatives passed H.R. 1927, which included the FACT Act, by a vote of 211-188. The vote came after a four-hour debate on the House floor and was mainly along party lines.
Author: Gary Cohn
Date: 1/5/2016
On April 18, 2012, then-Congressman Ben Quayle introduced legislation that he said was necessary to root out fraud by people seeking compensation for asbestos-related diseases leaving more money for victims with genuine claims.
Author: Gary Cohn
Date: 3/24/2015
Bruce Vento
Susan Vento's husband, longtime U.S. congressman Bruce Vento, died of mesothelioma nearly 15 years ago, but Susan's fight against asbestos has never been more urgent than it is today.
Resources for Mesothelioma Patients and Their Families
Author: Gary Cohn
Date: 8/23/2013
As a young girl growing up in the Black Hills of South Dakota, Heather Von St. James loved wearing her Daddy's work coat, the type that she could wrap her whole body inside. It was one of those large construction jackets and was often covered with white flecks of dust. There was something about wearing it that made her feel closer to him, as if he was enveloping her instead of four pounds of nylon. Whenever she had chores outside––whether to feed her rabbits or fetch the mail––she would slip it on and head out to brave the bitter northern cold.
Author: Gary Cohn
Date: 10/15/2012
Mitt Romney's oversight of Bain Capital correlated directly with the maneuvers made to liquidate GSI and return a substantial profit to the company. Here, a younger Romney is shown at the height of his stewardship over the private equity company. (Huffington Post)
In early 2012, reports circulated detailing some of the profit-centered entitlement raids that occurred at Bain Capital under Republican Presidential nominee, Mitt Romney. The Mesothelioma Cancer Alliance became intrigued when asbestos industry defendants appeared on a list of these types of corporate liquidations and commissioned a three-month investigation of the company's handling of GS Industries through journalist, Gary Cohn. What we uncovered is the true human tragedy of collateral damage stemming from this profit model. We found a community affected by decades of toxic exposure, gasping for breath while picking up the pieces among an uncertain future.
Author: Gary Cohn
Date: 4/9/2012
Asia is heading for a huge jump in asbestos-related diseases in the coming decades, according to numerous scientific studies and two of the world's most prominent experts on public health and asbestos exposure. Not surprisingly, the consequences are expected to be felt most severely in India and China, two emerging economies and most populous countries in the world.
< Previous