The MCA Blog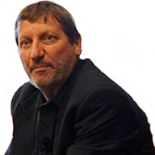 Gary Cohn
Pulitzer Prize Winning Investigative Journalist
Author: Gary Cohn
Date: 2/17/2017
For years, advocates for people with mesothelioma and other asbestos-related diseases have successfully fought efforts to pass a controversial bill that would make it significantly more difficult for asbestos victims to file claims, likely delaying their receiving compensation.
Author: Gary Cohn
Date: 2/9/2017
It is an extraordinary story of corporate espionage, intrigue, and betrayal.
For four years, a British man working for a prominent corporate intelligence firm infiltrated the global network of anti-asbestos advocates working to ban asbestos in the United States and around the world. By posing as a sympathetic filmmaker working on a documentary about the dangers of asbestos, the British man, Rob Moore, obtained sensitive information about the anti-asbestos network's funding, aims, and strategies and the personalities of its key advocates.
Author: Gary Cohn
Date: 1/7/2017
Retired Assistant U.S. Surgeon General Richard Lemen has devoted his life to documenting the dangers of asbestos and bringing about an end to asbestos-related diseases, so he was understandably elated by two recent events.
Author: Gary Cohn
Date: 11/30/2016
In a move that could lead to asbestos eventually being banned in the United States, the Environmental Protection Agency on Tuesday named asbestos as one of 10 high-risk chemicals to be evaluated under a landmark federal chemical safety law enacted earlier this year.
Author: Gary Cohn
Date: 11/17/2016
As a cornerstone of the moonshot effort to eliminate cancer as we know it, the Obama administration has pledged to make the sharing of research data – among scientists and with cancer patients – a priority. Paul Zygielbaum knows firsthand how important this is for patients with asbestos-related cancers.
Resources for Mesothelioma Patients and Their Families
Author: Gary Cohn
Date: 8/26/2016
More than three decades after the U.S. Environmental Protection Agency (EPA) issued a warning about the dangers of asbestos in American schools, the potential harm to students, teachers, and other school employees continues to exist.
Author: Gary Cohn
Date: 6/29/2016
Marilyn Amento speaking at the ADAO Senate Staff Briefing
AMBLER, PA. – The chunks of crumbled concrete looked suspiciously fuzzy.
That's what Linda Reinstein thought on one June day last year as she toured the Superfund sites and abandoned asbestos factories in this small Pennsylvania borough with her friend and fellow mesothelioma widow Marilyn Amento. Based on her 12 years' experience with asbestos, Reinstein thought the pieces of crumbled concrete looked "just off enough" to be sent to a lab for testing.
Author: Gary Cohn
Date: 6/9/2016
Paul Zygielbaum and his wife Michelle
For more than a decade, Paul Zygielbaum had beaten the odds, but now he was certain his time was up. He'd survived four surgeries and three chemotherapy regimens since being diagnosed with peritoneal mesothelioma in 2004, but by last summer his tumors had spread to his chest and grown massively, he had difficulty breathing and he had lost a significant amount of weight.
Author: Gary Cohn
Date: 5/31/2016
If anyone is qualified to talk why asbestos should be banned in the United States, it's retired aerospace engineer and businessman Paul Zygielbaum. His life, work, and medical history encompass America's deadly legacy of asbestos – and with asbestos imports and use continuing in the United States to this day, his story is a cautionary tale for future generations.
Author: Gary Cohn
Date: 3/28/2016
For more than three decades, Gayla Benefield has been at the center of tragic events unfolding in Libby, Montana. Three generations of her family have died or become sick from asbestos-related diseases traced to a mine operated by W. R. Grace.
Next >