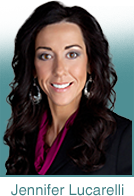 Have a
Question?
Please fill in the form below to ask your question and Jennifer will respond to you promptly.
Meet Attorney Jennifer Lucarelli:
Advocate for over 1,000 mesothelioma victims
Knowledge of Navy shipyard asbestos exposure
Well versed in the latest mesothelioma treatment options
Experience with the VA disability claim filing process
Get Answers To Your Questions About:
Finding the right mesothelioma medical doctor and treatment center to address your specific needs
Learning about the latest clinical trials and where they are being held
Managing high medical bills and travel costs
Financial assistance and other benefits that may be available for veterans
Finding helpful support resources for patients and families
Ensuring that loved ones will be taken care of in the future
and more...
Resources for Mesothelioma Patients and Their Families