Mesothelioma and Asbestos Exposure in South Dakota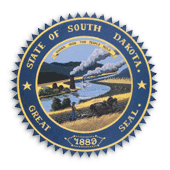 South Dakota is home to Custer State Park, where three of South Dakota's naturally-occurring asbestos deposits are found. Two of these are sources of amphiboles, which are the needle-like fibers implicated in the development of mesothelioma. A third amphibole deposit has been found near Jewell Cave National Monument. Directly north of this location are a number of serpentine deposits, which is the source of chrysotile, or "white" asbestos. About 95% of all asbestos used in the U.S. was of this type.
Most of South Dakota's economy is based on agriculture. Asbestos poisoning resulting in agricultural occupations is usually due to exposure in machine shops and mechanical repair facilities as well as older buildings constructed with asbestos-containing materials.
Fire is one hazard associated with the operation of internal combustion engines; thus, asbestos components are installed in many vehicles, including farm equipment. Asbestos is still used in the manufacture of commercial brake linings.
South Dakota Power Plants
South Dakota has a number of power generation facilities, three of which are hydroelectric. Hydroelectric power stations are cleaner than those which burn fossil fuels; however, asbestos exposure can still be a hazard. Turbines and generators usually contain asbestos insulation. This is usually of the amphibole varieties (amosite and crocidolite, or "brown" and "blue" asbestos), which are highly resistant to electrical current. Maintenance workers who service these facilities run a much higher risk of developing an asbestos disease.
Asbestos Risks in Construction and Renovation
Before 1980, asbestos-containing materials (ACMs) were commonly used in a wide range of building products. One of these was a type of insulation produced and marketed by the of the W.R. Grace corporation. Known as Zonolite®, this was made from a relatively harmless form of clay called vermiculite. The problem was that the material was usually contaminated with tremolite, another form of amphibole asbestos. According to the EPA, there may be millions of homes across the nation in which Zonolite® insulation is still present.
Mesothelioma Statistics in South Dakota
Out of a population of around 800,000 people, there were 55 deaths recorded from mesothelioma and 7 from asbestosis. Although asbestosis is far more common, it is not always immediately fatal; with early diagnosis and proper treatment, such victims may live for many years. Mesothelioma on the other hand is quite deadly and difficult to detect; most patients die within eighteen months of diagnosis.
Asbestos Exposure in South Dakota Cities
Provided below is a list of cities in the state of South Dakota where asbestos jobsites are known to have been located. If you worked at any of these companies and/or jobsites in South Dakota, there is a possibility that you may have been exposed to harmful asbestos which is known to cause mesothelioma. Click on any link to view a complete list of jobsites in that city.
Asbestos Exposure at South Dakota Jobsites
We have identified a list of asbestos job sites in South Dakota where workers may have been unknowingly exposed to asbestos. Exposure to asbestos has causal links to mesothelioma for which there is currently no known cure.
Aberdeen
Aberdeen Light and Power Company
Aberdeen Mill Company
Dakota Midland Hospital
Lincoln Hall
Northern Normal Industrial School
Northwestern Public Service Company
Risager Plumbing & Heating Company
St. Luke Hospital Power Plt
Brookings
Brookings Municipal Light & Power
South Dakota State College
South Dakota State University
Yankton
City Auditorium
Collins Hotel
Kanal Pine
Mount Marty Hospital Assoc
South Dakota State Hospital
Yankton Industrial Alcohol Corp
Yankton State Hosp
Mesothelioma Doctors in South Dakota
We have compiled a list of mesothelioma doctors that are located in South Dakota. Please click on a doctor link to obtain more information about his/her background, areas of expertise, professional affiliations, and office locations.
Dr. Ashraf A. Elshami
Sanford Health/Sanford Pulmonary Medicine Clinic
Sanford Health/Sanford Pulmonary Medicine Clinic
1205 S Grange Avenue, Suite 407
Sioux Falls, SD 57105
Filing an Asbestos Claim in South Dakota
Don't lose your rights! If you or a loved one has been diagnosed with mesothelioma and were exposed to asbestos in South Dakota, you may be entitled to compensation. You may have limited time to file a claim. If you have been diagnosed with mesothelioma and have a pathology report in hand to support that diagnosis, you are eligible for financial assistance.
Resources for Mesothelioma Patients and their Families
Sources
Cabrera-Santiago, Manuel et al. "Prevalence of Asbestos-Related Disease Among Electrical Power Generation Workers in Puerto Rico." Presentation at American Public Health Association Annual Meeting, 2007.
Geological Research, Analyses and Services Programs. "Naturally Occurring Asbestos Locations in the Contiguous U.S. and Alaska." Agency for Toxic Substances and Disease Registry, 25 May 2007.
http://www.atsdr.cdc.gov/noa/usamap.pdf (accessed 23 August 2010).